Pure Ball - D. 60 x H. 49 cm - Mint - Elho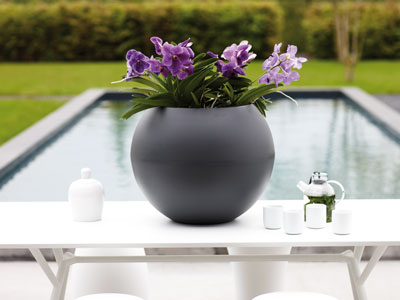 The Pure Ball is gripping in design with an entirely unique appearance! The lovely rounded, fluid interplay of lines from the base to the rim make the ball eminently suitable for solitary placement on a pillar or table in your interior.

Easy to plant thanks to the elevated bottom.

The Pure Ball: delightful rounded interplay of lines with a soft twist.
Specificities:

Elevated bottom

Characteristics:
- 10 years UV resistant.
- Indoor / Outdoor.
- Frost resistant.
- Lightweight.
- Unbreakable.
- Eco efficient.