Home > Plants > Hydrangea, panicle Vanilla Strawberry
Hydrangea, panicle Vanilla Strawberry / Hydrangea panic Vanille Fraise
Buy: Hydrangea, panicle Vanilla Strawberry
Everything about: Hydrangea, panicle Vanilla Strawberry
Vanilla Strawberry® Panicle Hydrangea –
Hydrangea paniculata 'Vanille Fraise®' (latin)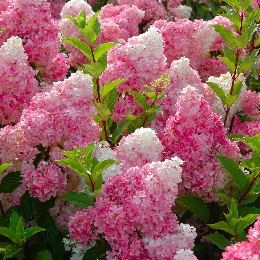 Adult Dimensions: Height up to 2.5 (8.2'), width up to 2 m (6.6').
Foliage: Deciduous.
Soil Type: Moist and well drained. Enrich if too poor.
Hardiness: Tolerant to -20°C.
Exposure: Shade to full light.
Characteristics and Uses:
Superb luminous white flowers becoming raspberry pink towards the end of flowering. They illuminate the garden from July to September and can be used to make magnificent dried flower arrangements. Deadheading will prolong flowering. Hydrangeas are well known for brightening up the northern face of buildings but can equally be used under trees, in flowerbeds in groups or in mixed beds.
Pruning advice:
All panicle hydrangeas flower on new stems. For the first three years cut only the withered flowers. They can then be pruned by 50% every three years, between November and March. This promotes the development of strong flower stems.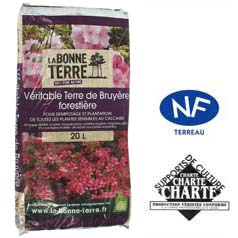 ERICACEOUS COMPOST: Suggested use INDOOR PLANTS: Anthuriums, Begonias, Rubber plant, ficus... & OUTDOOR PLANTS: Hydrangeas, Azaleas, Heathers, Rhododendrons, Camellia japonica (Spring Camellia)...

See our offers
Your reviews about: Hydrangea, panicle Vanilla Strawberry